Boiler installation Dublin Gas Works
Dublin gas works provide gas boiler installation, replacement, and upgrade services in Dublin and nearby areas.
Boiler finance plans from € 79.69 per month
Buy now pay later
We have more than 40 years of experience with boiler installations, service, and maintenance.  We install new gas boilers from all the major brands like Worcester Bosh, Viessmann Boilers, Ideal Boilers, Baxi Boilers, etc.
Our Qualified and RGI-registered Plumber will advise what best suits your needs.  So what are you waiting for, Call us Now.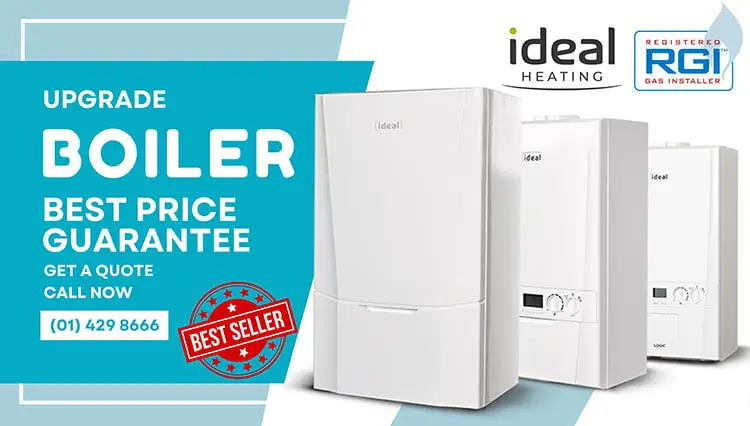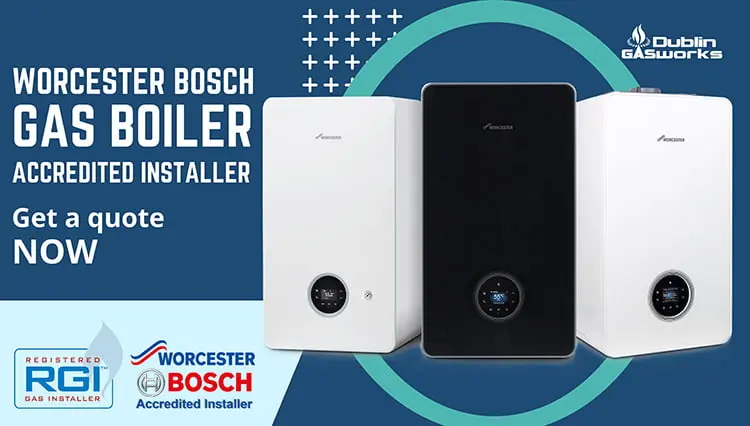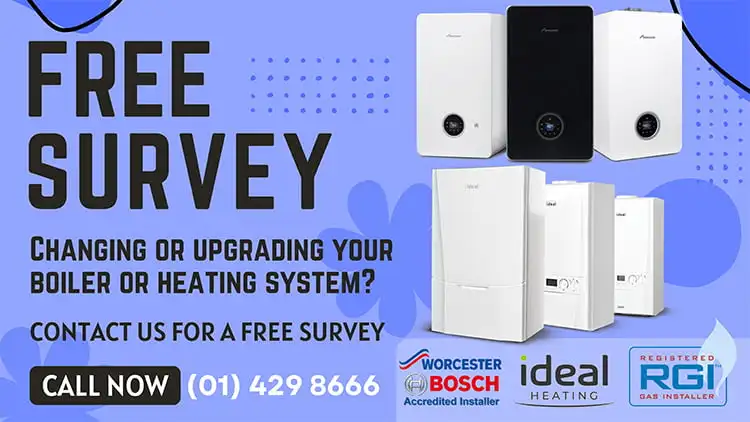 New boiler for every need.
Find a boiler that is perfect for your home, at a price that is right for your budget and needs.
WORCESTER BOSCH
Worcester Bosch boilers are renowned for their reliability and efficiency, ensuring that your home stays warm and your energy bills stay low. With a variety of models to choose from, you can find the perfect Worcester Bosch boiler to meet your heating needs.
Up to 12-year guarantee
with wireless connectivity to the Bosch EasyControl
most connected and intelligent boiler
stunning design-led boiler available in high gloss black or white
High quality and most powerful wall-hung boiler range that can effortlessly heat larger homes.
IDEAL LOGIC
The Ideal Logic range of boilers offers reliable and efficient heating solutions for homes of all sizes. With a variety of models available, including combi, system, and regular boilers, the Ideal Logic range has high energy efficiency also easy to install, operate, and maintain. These boilers also come with up to 10 years of warranty, ensuring peace of mind for homeowners.
Ideal boilers are available in various sizes, ranging from 15KW, 18KW, 24KW, and 30KW for system boilers and 26KW and 32KW for combi boilers. Ideal offers a range of Combi Boilers, System Boilers,  and Heat Only Boilers to suit every need, ensuring that your home and water stay warm.
VIESSMANN VITODENS
The Viessmann Vitodens series is a top-of-the-line gas heating system that seamlessly combines proven gas heating technology with cutting-edge condensing technology for maximum energy efficiency. Not only does this translate into significant long-term savings on energy costs, but it also has positive environmental implications.
user-friendly design and easy handling.

Future-proof, ensuring that your home is ready for any future heating demands.
Hydrogen-ready
stainless steel heat exchangers come with a 10-year guarantee against leakage caused by corrosion
ARISTON E-COMBI ONE
The Ariston E-Combi ONE boiler is the perfect combination of efficiency and reliability. With its XtraTech™ stainless steel heat exchanger, it offers highly efficient heating and reliable performance. Its 1:7 modulation ratio ensures that it can adjust to provide the right amount of heating and hot water for your home while keeping your energy bills low. The E-Combi ONE boiler is the ideal choice for those who want a reliable and efficient heating solution.
High-efficiency pump
Auto" function technology
XtraTech™ Stainless Steel Heat Exchanger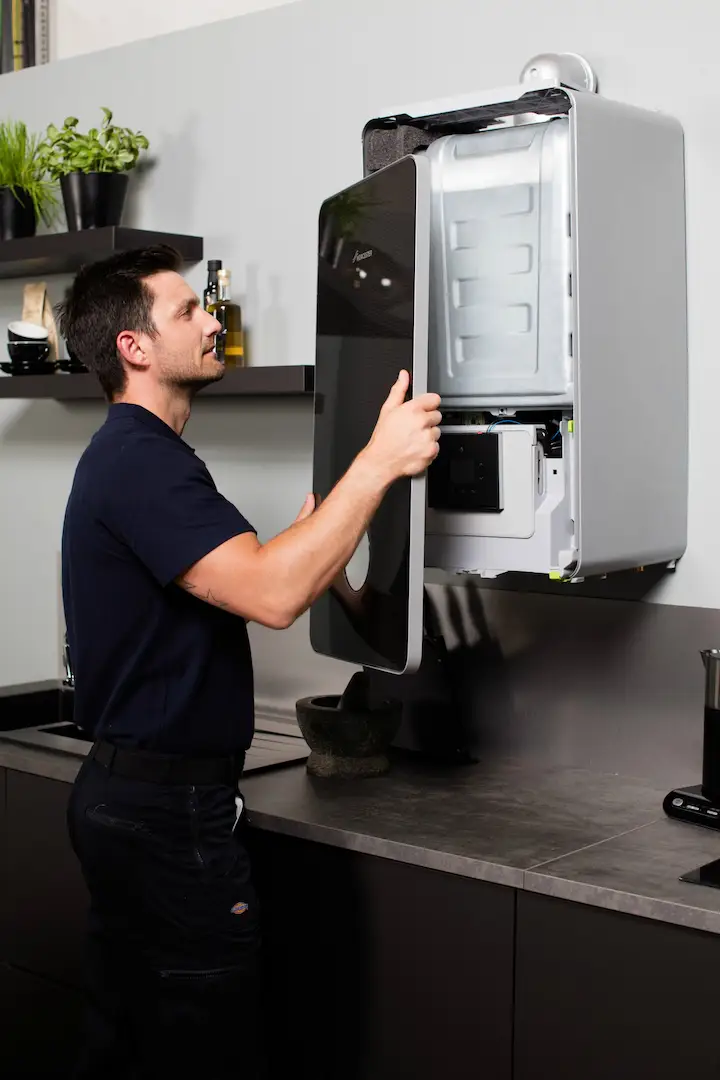 Frequently Asked Questions.